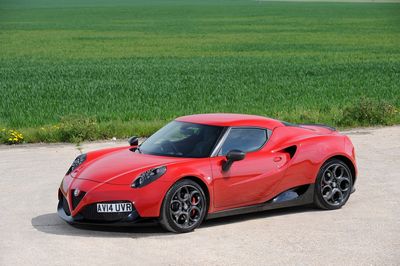 The Alfa Workshop, specialist Alfa Romeo garage and web site
To Sign in or Register click here and go to the bottom of the next page
We hope that you enjoy looking through our site which is designed to help you as much as possible with your Alfa Romeo ownership, beyond the information about us and what we offer, we hope we have built the site into what has become the primary Alfa Romeo resource on the web. We aim to provide you with technical articles, help with maintenance and parts and much, much more. We will be adding a couple of new articles every month, so bookmark us or sign up to our newsletter and we will always have something new for you on your return.
The Alfa Workshop has organised this site so it is easy to navigate and we have plenty of free services, advice and information available, please use our free car sales service which compliments our existing buyers guides. While our diagnostic guides and forecourt information should be able to help out with some of those day to day maintenance issues, while our parts department should be able to provide you with the appropriate parts you need. If you find our content of particular value, please spread the word by posting links to those pages directly, or our site generally, where appropriate.
In order to access your personal area of our web site, click on the "selling your car for free" banner on the left hand side of this screen and follow the instructions on the next page.
IMPORTANT NOTICE FROM ALFA ROMEO
As of 13/11/2006 the official service interval on cambelts on 1.6l, 1.8l, 2.0l Twin Spark engines and 2.0l JTS engines in all models has been reduced to 36,000 miles or 3 years, whichever is sooner.
Recent Alfa Romeo Articles:

06/09/18 Variator relief kit for a Twin Spark Fitting a variator relief kit on an Alfa Twin Spark is a much cheaper option than replacing the variator with a new one.
24/08/18 159/Brera/Spider Front lower wishbone replacement. If you're trying to replace a front lower wishbone on an Alfa 159/Brera it can turn into a brutal affair.
20/08/18 159/Brera 2.2 JTS high pressure power steering hose replacement. When replacing the high pressure power steering hose on an Alfa 159 or Brera 2.2 JTS, be sure to top up the power steering reservoir with the same colour oil as what comes out (green or red).
13/08/18 Giulietta interior door handle replacement. To replace the interior door handle on an Alfa Giulietta the door card needs to be removed. The plastic welds on the back of the door card need to be drilled and prised apart.
31/05/18 Giulietta boot wiring loom replacement. On Giuliettas the boot wiring looms are a little short and the wires tend to break from everyday opening and closing.
12/03/18 Giulia 2.0 litre oil & filter change Changing the oil & oil filter on an Alfa Giulia 2.0 litre. The oil level is shown on the digital display screen on the centre console and your car will need to be plugged into an examiner to reset the service interval.
12/03/18 Giulia pollen filter replacement How to replace the pollen filter on an Alfa Giulia. It's stuck down in the left side of the drivers footwell on right hand drive models.
07/03/18 Giulia 2.2 oil and oil filter change How to change the oil and oil filter on a Giulia 2.2 diesel. The diesel models have no dipstick so to check the oil level you have to access the onboard digital display screen on the console.